Dr. Peter Solo, OD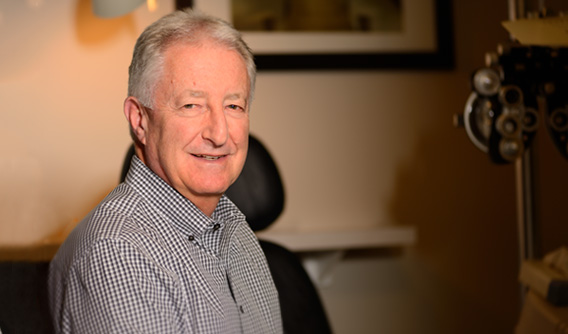 Dr. Solo received his training in South Africa, Houston Texas, Canada and Northeastern University Tulsa, Oklahoma. He has over 40 years experience in the eyecare field and practices all aspects of optometry with emphasis on contact lenses and diagnosis and managment of ocular diseases.
He has been a clinical investigator for multinational contact lens companies. He is associated with the leading laser vision correction centres in Toronto and has 20 years experience in laser vision pre and post surgical co management.
He is currently involved in a multinational study for diabetic retinopathy with a leading research hospital in Toronto.
Dr. Solo has now partnered with Dr. Elsa Budianto who will be providing high quality eyecare to patients at University Eye Clinic. Dr. Budianto will be assuming a greater responsibility for Dr. Solo's patients over the next few years as he is reducing office hours.
Back