Dr. Jason M. Facchin, OD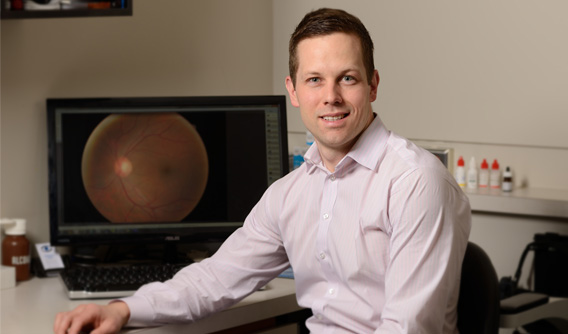 Dr. Facchin is a residency trained optometrist who has completed advanced training and has received a certificate in the diagnosis and management of ocular disease from the University of California Berkeley.
He is a graduate from the University of Waterloo in 2005 where he received a Bachelor of Science degree and a Doctorate in Optometry. After completing his optometry degree at the University of Waterloo he was accepted for a residency position at the University of California Berkeley with a major in ocular disease.
There he worked with clinical professors treating glaucoma and co-managing cataract, oculoplastic and retinal disease patients. He was also involved in presenting continuing education lectures, teaching upper-year Berkeley optometry students, as well as working in county facilities for the underprivileged.
His minor at Berkeley was in primary care where he fit contact lenses and co-managed laser refractive surgery. Dr. Facchin continued to co-manage refractive surgery patients in Toronto and has worked part-time at many refractive surgery centres in Toronto where consultations and post-operative care are performed.
Back